Now that we have a baby on the way, one of the hotly debated topics in our house over the past few months has been whether or not to allow the cat to sleep in our bed with us.  With all of the impending changes and inevitably reduced attention that we would be able to give him once the little one arrives, we had decided that we didn't want to make any more big changes to his routine than was necessary.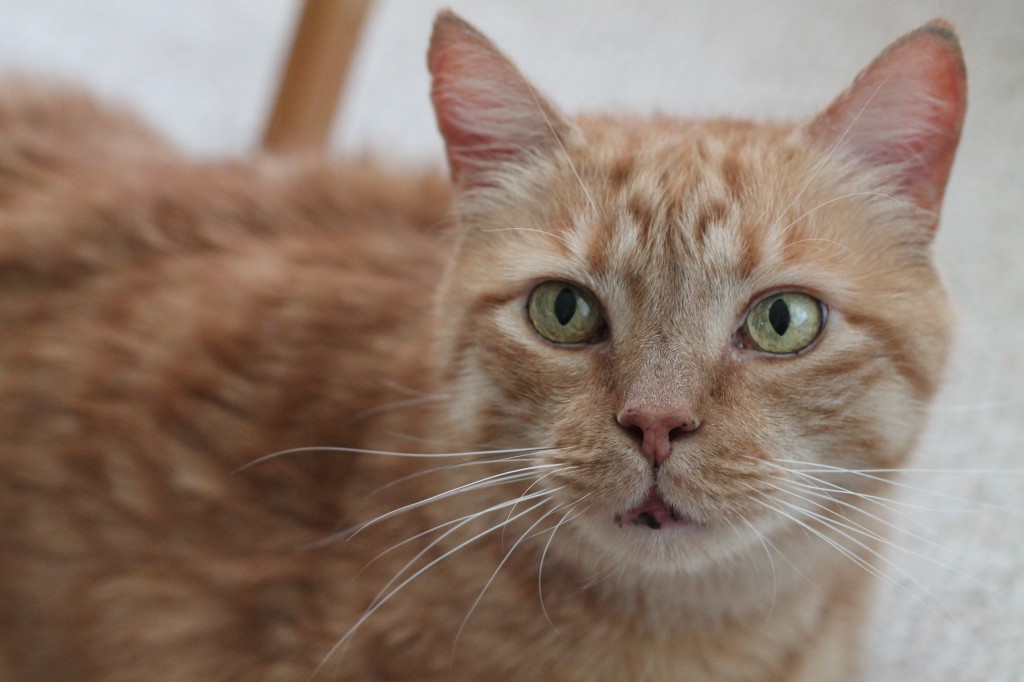 After a few nights of quiet, uninterrupted sleep on vacation, we decided something had to change.  I'm not sure if he was trying to help us prepare our sleep schedule for the baby's arrival or just decided he wanted attention on his schedule, he was walking on us through out the night (our chests, heads, you name it) and purring in our ears throughout the night.  While endearing and entertaining during normal hours, his motorboat-like purring is enough to wake anyone out of a deep sleep during the night.  And this was happening all through the night, every night.  We figured this wouldn't fly for us or baby when they arrive.
In April we made our first attempt at keeping him out of the bedroom. No matter how hard we tried, we were unsuccessful. We knew it was going to be a challenge.  He is stubborn, strong-willed and persistent and from day one has come to bed with us.  At first, he took the cue from us, following us into bed and eventually became used to our regular bed time an would stand outside the door waiting for us to come to bed, squeaking at us if he didn't think we were on time.  So, I closed off the double sliding doors that lead into our master bathroom (which is connected to the guest bathroom and is where his food and litter are) and I removed him from our room and closed our bedroom door. Moments after crawling back to bed he started banging on the bedroom door and even eventually pushed it open(the door doesn't quite latch) and Neil got up and removed him once again.  Shortly after that he found his way into the master bathroom and started banging on the sliding doors trying to get in that way and making a huge racket in the process. Unsuccessful, he headed back to the bedroom door and manages to head butt the door open once again.

At this point, we are both exhausted and felt that trying to keep him out of the room is futile. He obviously wasn't giving up and the noise from him banging on the doors is making it impossible to sleep as it is.  So we moved to Plan B – keep him off the bed, plain and simple. He can stay in the room if he'd like even sleep in what's become his personal chair( that he loves ), but he cannot sleep on the bed. After jumping up and being removed six times he finally hisses and walks away.  Thinking the battle is finally over and I can try to fall back asleep he came back 10 minutes later and we repeated the process six more times resulting once again in hisses and this time squeaks in protest before he FINALLY walks over to his chair and settles in.
Night one is over and although things didn't go as easily has I had hopped we both slept better not having him in our bed and he is still his cuddly, purring self in the morning.  Now the challenge is making this a habit and setting the boundary with him permanently.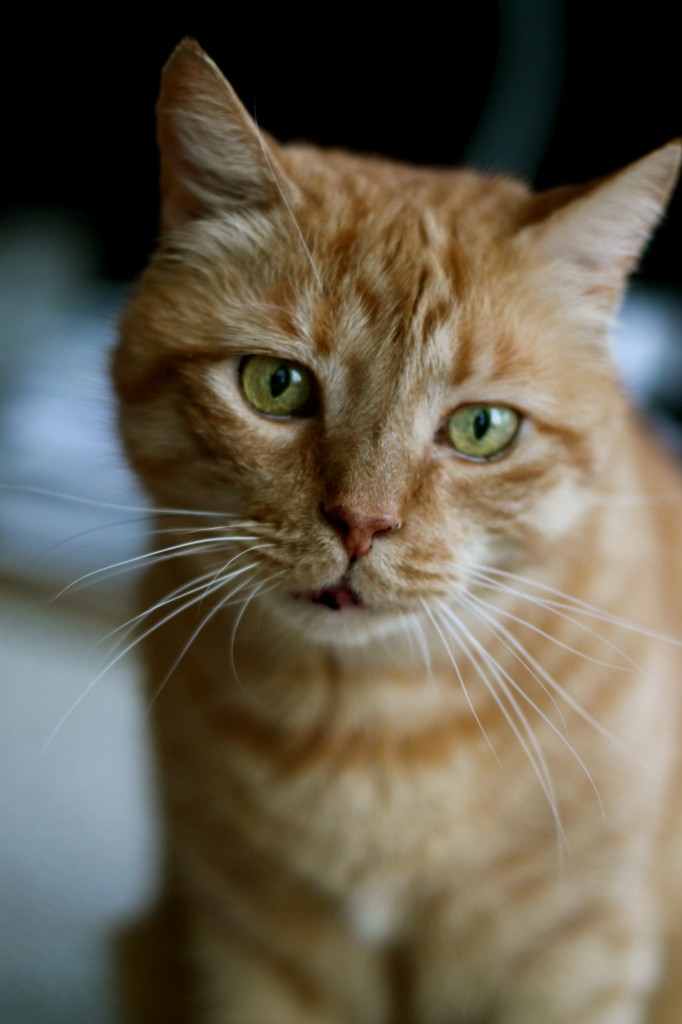 Have you had to set bedroom boundaries with your cat or dog?
What are your thoughts about cats and dogs in the bed?
Any tips?