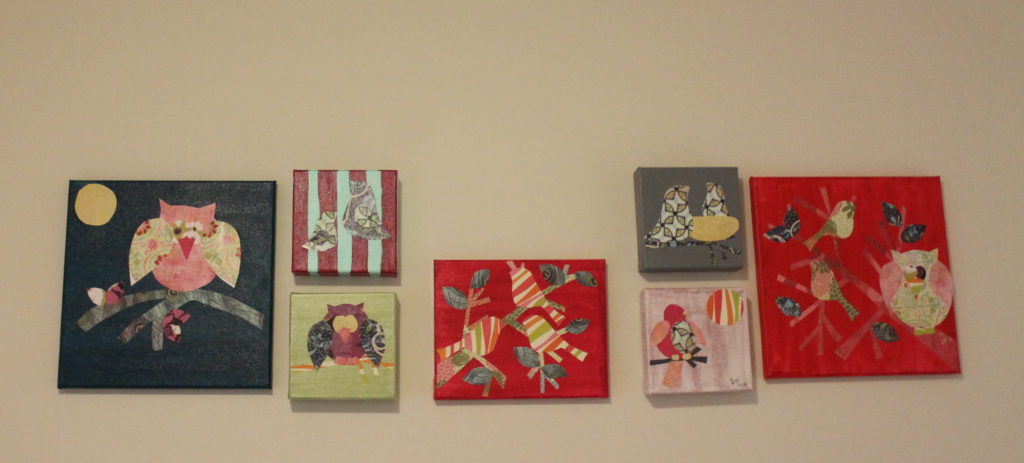 When we started planning our nursery it didn't take us long to land on a theme that we both loved.  We wanted to keep the room gender neutral since we don't know what we are having while at the same time creating a more modern yet still whimsical room for our baby to be.  We decided to go with a theme of owls and woodland creatures which quickly turned into more of an owls and birds theme- we call it our Put A Bird On It Nursery.
We slowly found decorations for the room that fit our theme however our walls where still bare and since we can't paint (not allowed in our lease) we decided to create canvas art to decorate the walls.  After a few weeks of searching for inspiration I came across this idea on Pinterest. Birds. Owls. Canvas. DIY. Love at first site.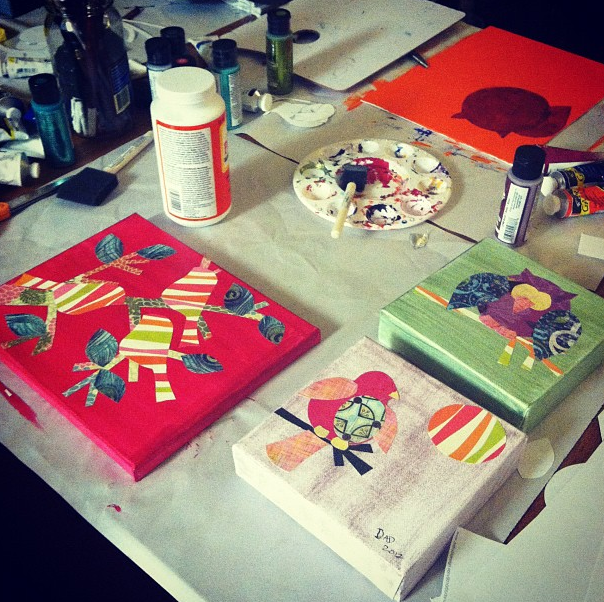 We made at least ten different ones, eight of which will end up on the walls of the nursery.  It was really a fun project and for all ten we paid less than $60 and made a whole arts and crafts night out of it.
To make your own Bird & Owl Canvas Art head over to Daffodil Design for instructions and templates.