Today at 1:28 PM Edith celebrated her one month birthday (Monday was her four week birthday too).  I cannot believe that it has been one month since I was at Gifford with my amazing birth team giving birth to our beautiful baby girl.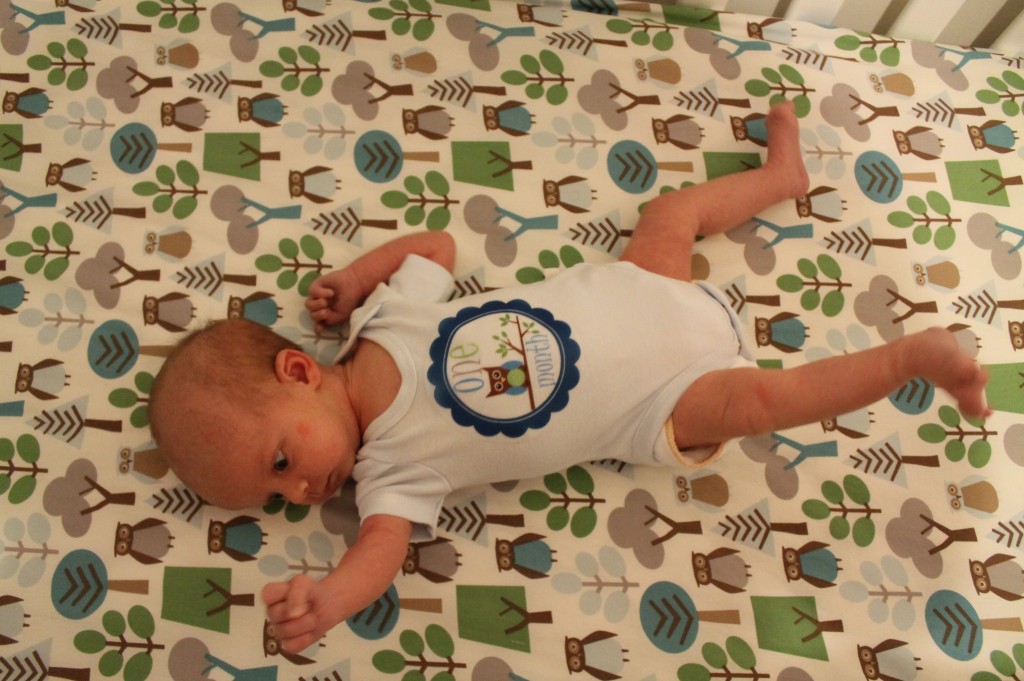 Likes: Right now Edith likes to eat and eat and eat, be bounced on the exercise ball, sleep on her daddy's chest, being naked, laying on her red, black and white blanket while "reading" her Look, Look! book. She also likes going for walks.
Dislikes: Taking a bath- although she had her first non-screaming bath today so maybe things are looking up? She hates having gas and we often spend most evenings bouncing her on the ball (it's one of the only things that calms her).
Sleeping: Well she was going to sleep between 7-8 and waking up around midnight, 2:30 or 3 AM and then again around 5am to nurse but the past few nights she has been nursing non-stop and hasn't wanted to go to bed until around midnight.  I am hoping that this is just a growth spurt phase and she will go back to her previously regular sleeping schedule….but who knows.
Eating: Little Lady loves to eat and most days if she isn't sleeping, pooping or bouncing she is eating.
Playing: Right now most of our play time is spent on the quilt with her Look, Look! book. She also loves to stare at things and listen while her daddy reads her a nightly bedtime story. She has just come to start really following objects with her eyes.
Here are some of my favorite photos from her first month: