Tomorrow Neil is heading out of town for three whole days for work.  Edith and I will be on our own and I am a mixed bag of emotions.  On the one hand I am so excited for Neil to go to this work conference, something he has wanted to do for years, but on the other hand I am nervous about being alone with Edith for three whole days.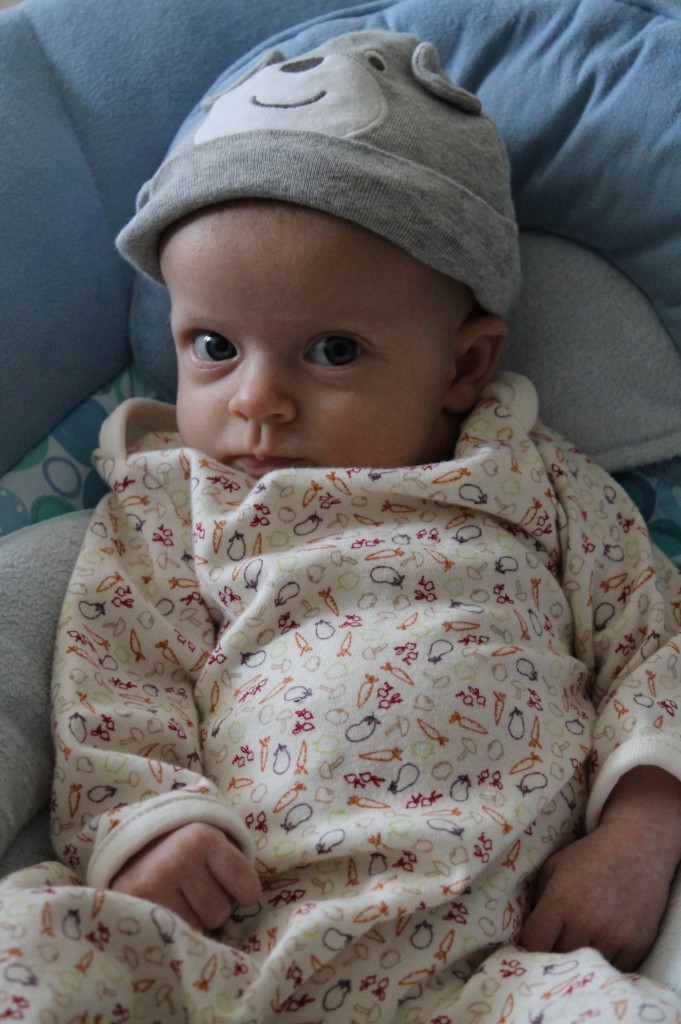 Well, okay, I should note I won't be totally alone as my parents are coming over on Friday for a bit and my girlfriend Laura is coming over on Sunday for a bit but ultimately I will be alone with Edie for three whole days and it stresses me out a bit.
Will Edie be calm or a fussy mess?
Will I be able to get her to go to bed at night without the bouncing and snuggling she usually does with her daddy?
Will I have a chance to shower, workout and eat?
Most of these are all pretty irrational fears because I have been a SAHM for two months now and I have never missed a meal or a shower.  The only real legitimate fear I have is that she will be a challenge to get down at night because Neil is the baby whisperer; but we'll manage and as I've learned over these last 9.5 weeks it is so much easier as a parent to adapt to situations and work on less sleep.
Q: Have you ever had to single parent while your partner has been away? How did it go? How did you deal?