The second and fourth Thursday of every month my yoga studio has a playgroup for moms and babies up to crawling. So this past Thursday Edie and I attend our first playgroup, although playing isn't quite what happened in our case.
After a wonderful morning and day of cuddling, babbling, eating and going for a walk of course it would happen that as soon as we got in the car Edie had a breakdown. We arrived at playgroup with a fussy baby who needed to nurse and nurse we did for the first 30 minutes of playgroup. I didn't feel so bad though because there were at least three other mothers nursing as well and a few who joined in along the way.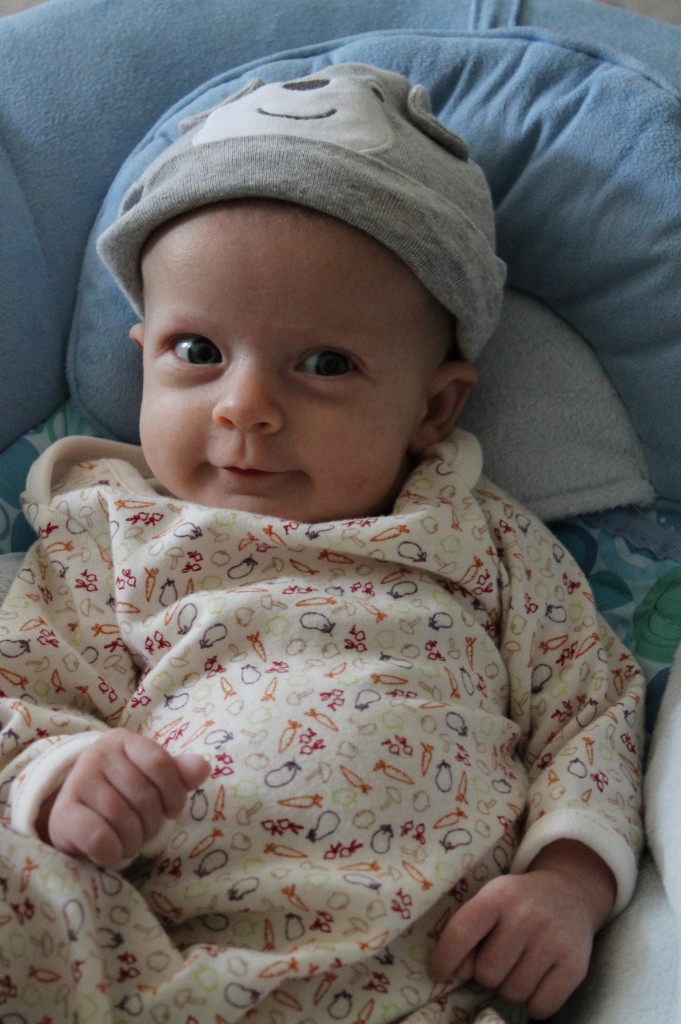 While Edie nursed we went around the group introducing ourselves, our babies and sharing an ups and downs. Once Edie finally stopped nursing she looked around with her big eyes noticing all the new faces and all the little people around her. It was so much fun to watch her stare at the other babies in the room.  We hung out and chatted with the other moms for a bit before all of a sudden Edie went from happy to fussing.  After a bit of bouncing and shhshing I decided to take out the trusty boob and of course she wanted to eat once again.
Although there wasn't much playing going on or socializing on Edie's part it was really wonderful to get together with a group of moms with babies ranging from 4 weeks to 8 months and share stories and tips.  I am really looking forward to our next playgroup in two weeks!
Q: Do you go to a playgroup with your baby or child?