Chocolate Coconut Lactation Cookies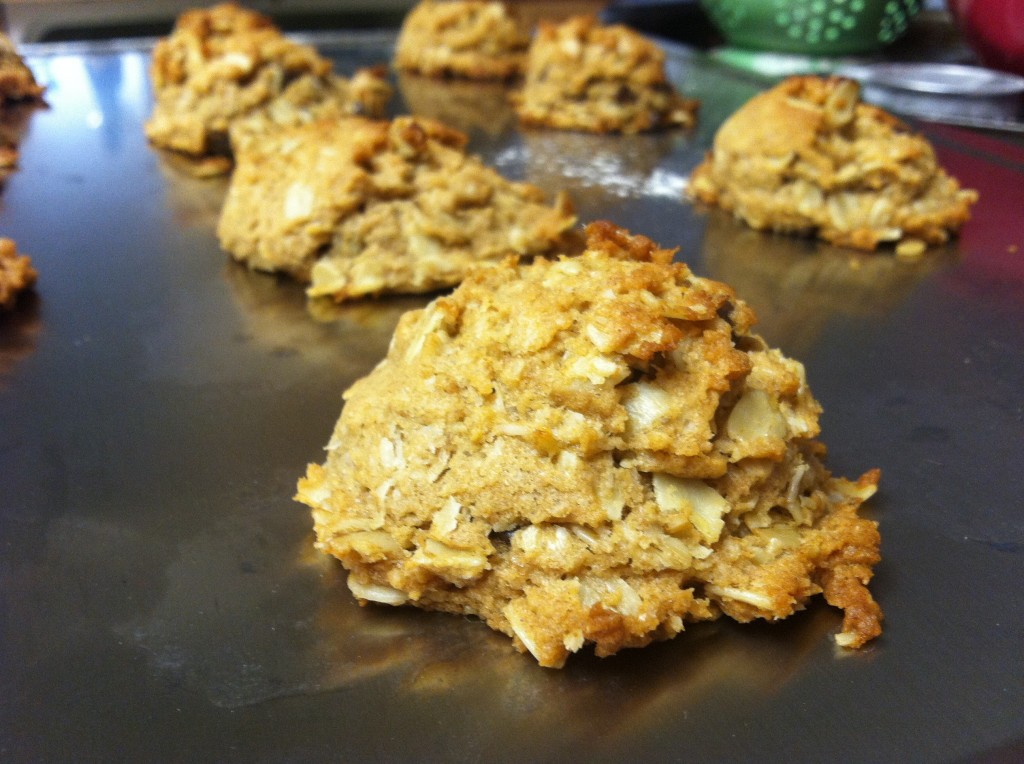 Our pediatrician suggested that I eat oats daily to help increase my milk supply. As much as I enjoy a bowl of oatmeal some days it's just not what I'm in the mood for so I have been working on new recipes that include oats.  These cookies are delicious and although I call them lactation cookies there is no need to be breastfeeding to enjoy them! 
1/2 cup whole wheat flour
1/4 cup all-purpose flour
1/4 teaspoon salt
1/2 teaspoon baking soda
1 teaspoon baking powder
1/2 cup Earth Balance, margarine or butter
1/4 cup evaporated cane sugar
1/2 cup brown sugar
1/2 cup peanut butter
1 banana, mashed
1 teaspoon vanilla
2 cups rolled oats
1/2 cup mini chocolate chips
1/2 cup shredded coconut
Preaheat oven to 375F. Sift together the flours, salt, baking soda and baking powder into a medium bowl; set aside. In an electric mixer cream together the Earth Balance and sugars for two minutes.  Add the banana, peanut butter and vanilla to the mixer and mix to combine. On low, add the flour mixture and mix until combined. Add the oats, chocolate chips and coconut and mix until combined. Scoop the dough (about golf ball size) and place on a cookie sheet 2 inches apart.  Bake for 10-12 minutes or until lightly browned. Remove from the oven and allow to cool on the cookie sheet for 5 minutes and then transfer to a wire rack to cool completely. Store in an airtight container.