Did you notice that I forgot to do a 5 month update for Edith? Well month 5 was spent trying to figure out moving ourselves across the country so by the time I was ready to sit down to write the post Edith was almost 6 months. Then the holidays came and then we moved and time seemed to just slip away. So let's recap (what I can remember) of the months 5 and 6 (in no particular order):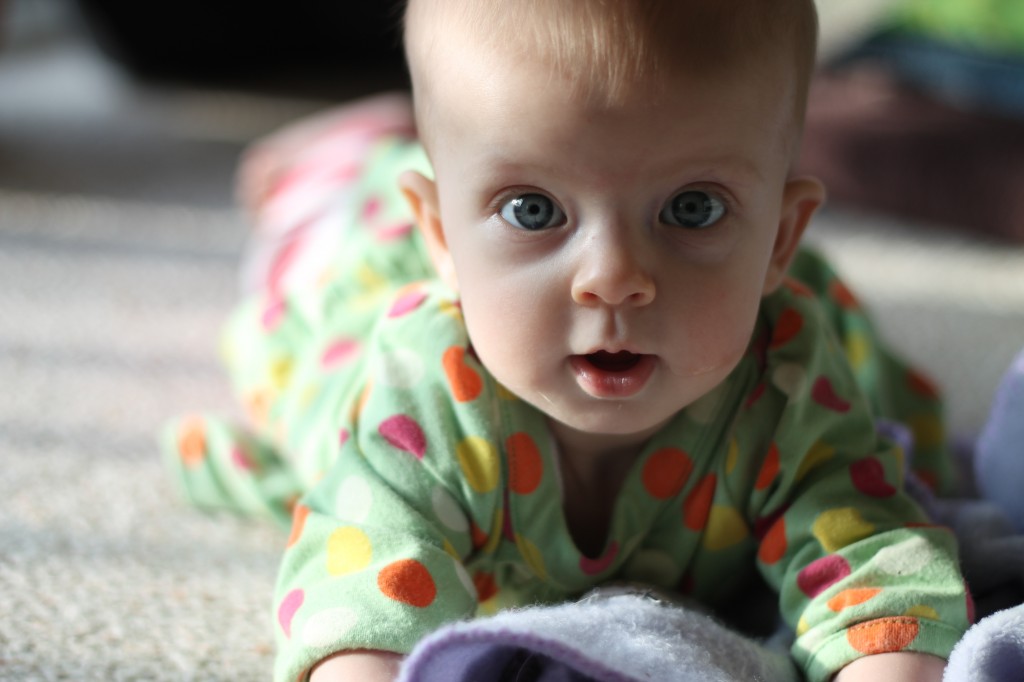 On Edith's 6 month birthday we flew 3,000 miles across the country to our new home in Portland.
Edith finally learned to roll both directions and that's when she became a rolling machine.
Edith learned to plank and then get up on her knees.
We started to experience separation anxiety (not fun and more on that from Neil in another post).
We celebrated our first holiday as a family and let me tell you it was pretty overwhelming.
Tried solids for the first time on January 3rd – 6 days before her 6 month birthday. She is still nursing 7-9 times per day but is loving solid food.
Likes: Chewing on things, rolling, being outside, Standing, taking showers with mom, reading books with dad
Dislikes: Riding in the car, sleeping in her pack 'n play all night
Wearing: 3-6 month, some 0-3 month (not much).
I packed E's monthly stickers so 5 or 6 month sticker photos!